Melbourne Greyhounds extends partnership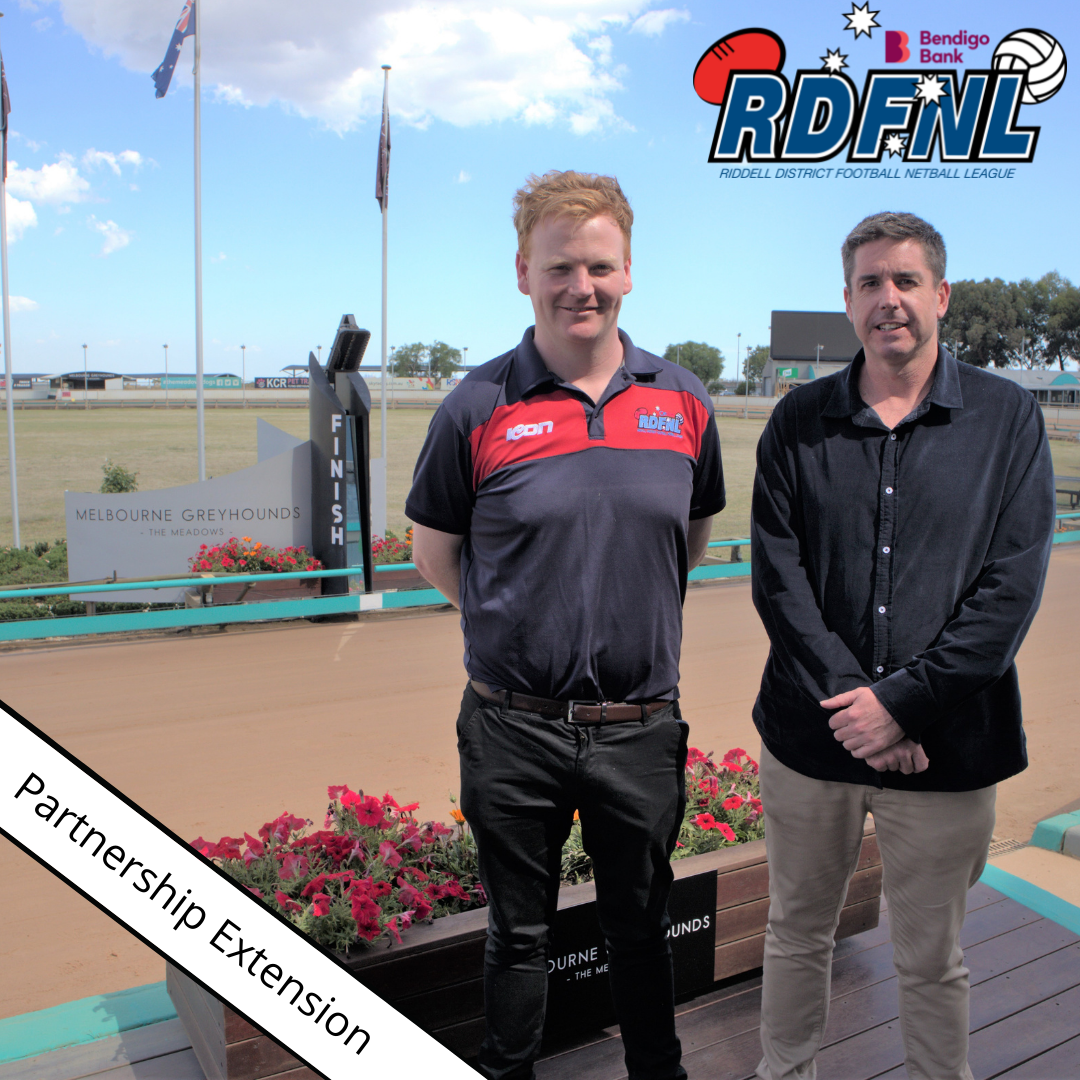 The Riddell District Football Netball League is pleased to announce a partnership extension with Melbourne Greyhounds formerly known as The Meadows.
The partnership extension will once again aid in reducing costs for clubs across the senior and junior football and netball competitions.
As part of the partnership the RDFNL will once again hold their season launch at their first-class venue.
RDFNL CEO Jordan Doyle was looking forward to working with the Melbourne Greyhounds in 2022.
''The RDFNL is looking forward to continuing our long-standing partnership with Melbourne Greyhounds and thrilled to again be holding the Season Launch at their venue," Doyle said.
 "The event was well attended last year and we're looking forward to gathering again to launch a big 2022 season. Thanks to Rohan and his Board for their support of the RDFNL again in 2022''.
The RDFNL season launch will be on Wednesday, March 30.
The RDFNL season is set to begin on Saturday, April 2.
The accountment comes on the back of the Melbourne Greyhounds hosting the Australian Cup final on Saturday night.
"The Melbourne Greyhound Racing Association (MGRA) are thrilled to renew our partnership with the Riddell District Football Netball League (RDFNL)," Melbourne Greyhound's Sponsorship and Operations Manager Rohan Goodwin said.
"The MGRA sees engagement in the local community as a key pillar of our organisation and extending our partnership with the RDFNL helps aid our endeavours to make positive impacts in the community. We look forward to welcoming the RDFNL family to the season launch on Wednesday March 30 and enhancing our long-standing association."